Human Modelling 3D Design And Rendering Software Program Windows & Mac OS X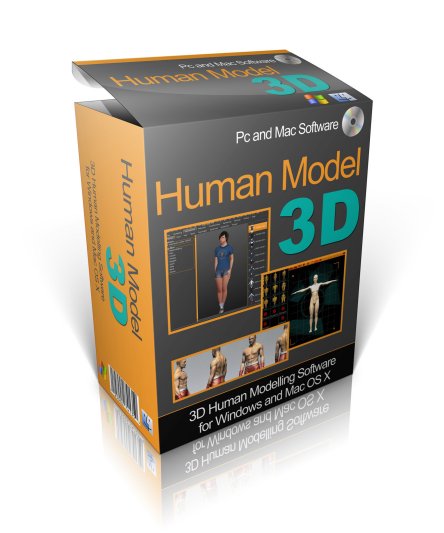 Get Human Model 3D Software – No Cost Download!
The Human Model 3D is an innovative and professional software suite for the modelling of 3-Dimensional humanoid characters. Features that make this software unique include a highly intuitive and high quality mesh, optimised to work in subdivision surface. Using the software, a photo-realistic character can be modelled in less than 2 minutes. You can export your models to OBJ format for use with other software programs.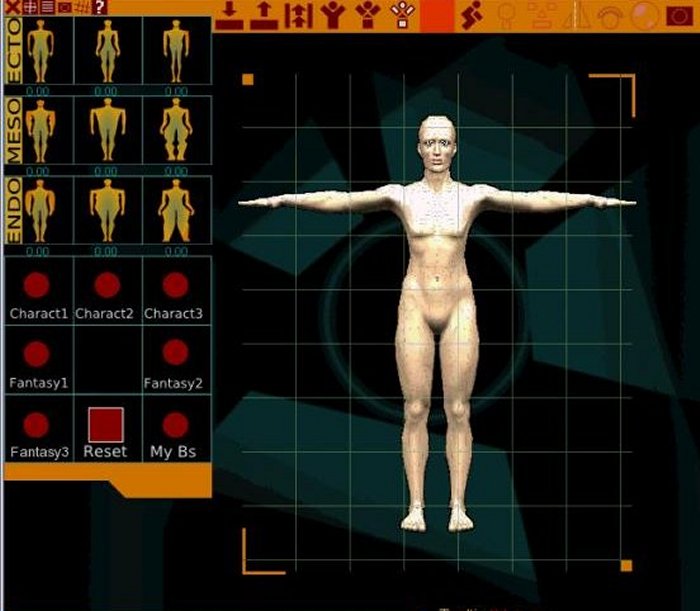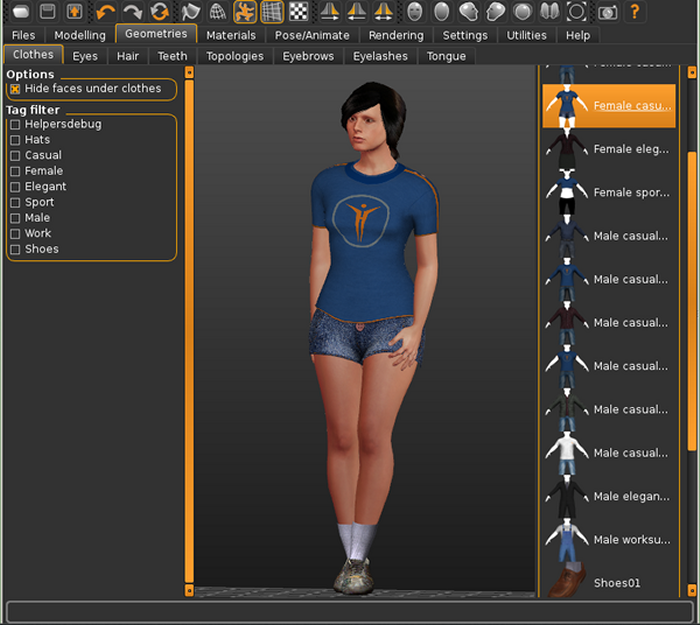 The Mesh
All the humanoid figures are based on a single, highly optimised, light and professional mesh. Modelling of the mesh is performed by deforming the mesh rather than altering its topology. The mesh has been through a series of iterations to improve the structure so that deformations can be realistically applied while maintaining a low polygon count to minimise processing overheads. The mesh supports subdivision to enable higher density, smoothed meshes to be exported for high quality rendering.


A considerable number of mesh deformation targets have been created by artists to provide you with a large number of realistic starting points from which to model particular ethnic, gender, age and body mass figures of your own design.

Features
Poses engine: a system to simulate muscular movement and limb rotation
Facial expressions
Over 3000 morphings
System of mixing based on Sheldon's anthropometric technics (endomorph, mesomorph, ectomorph)
Skin rendering with Renderman compliant engines
Autorigging: auto-adapting to deformations of morphings
Morphing alchemy: system of mixing different characters
Wavefront OBJ export
Collada export
System Requirements
This software is compatible with both Windows and Mac OS X
Get Human Model 3D Software – No Cost Download!
These software programs are licensed under the GNU Public license (proof on request)
no copyrights or trademarks have been infringed.
The Software Box Graphic Is For Illustration Purposes Only.
Please follow and like us: