3D Rendering, Modelling, Texturing & Animation.
Complete Software Suite For Windows And Mac OS X.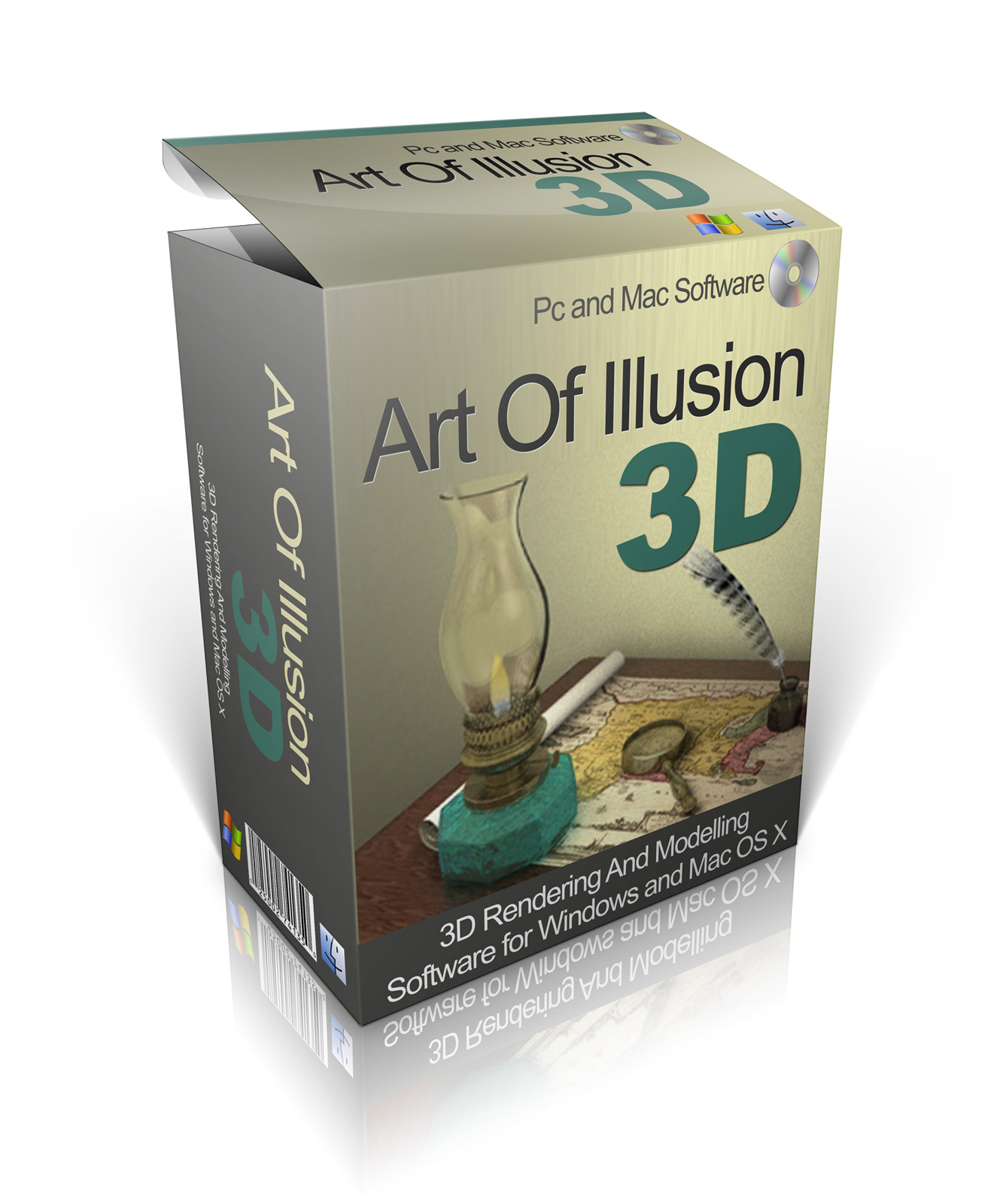 Get Art of Illusion 3D Software – No Cost Download!
Art Of Illusion – 3D Modelling And Animation Software Suite.
Art of illusion is a very easy to use but very powerful software suite for 3D Modelling and Animation. Its powerful ray tracing and rendering tools are perfect for computer generated still and animated movies.
 The goal of Art of Illusion is to provide powerful 3D modelling tools with a user interface that improves on those found in other 3D software packages. Though its interface is simple, Art of Illusion contains many features found in high-end graphics software. Some of its features, like the use of online repositories and a built-in downloading tool for installing extensions, are not found in similar proprietary software.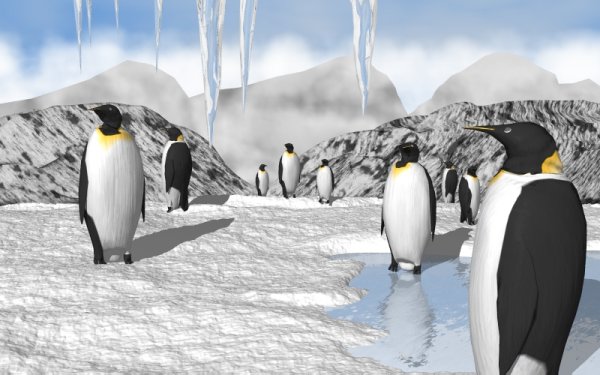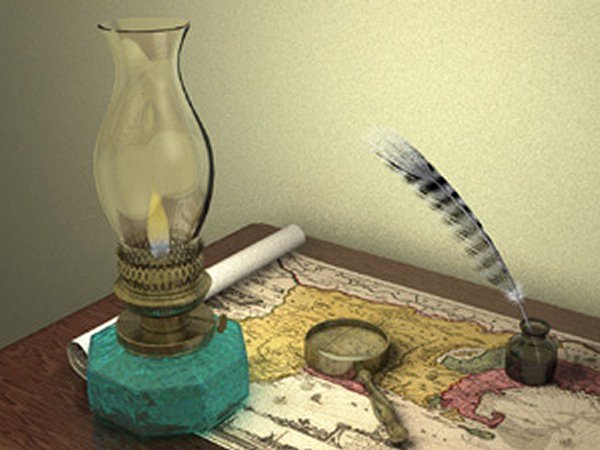 Program Interface 

An easy to use intuitive interface with: 

Object list, scene layout windows, and animation score

Tooltips and explanatory icon documentation and help. 

Built-in "live help" chat client for connecting to the Art of Illusion support channel. 

Extensions available as scripts or plugins with automated installation and update from online repository (requires internet connection). 

Grid view and realtime display modes including Wireframe, Smooth, Textured
Modelling Tools

Art of Illusion comes with high end modelling features which include: 

Primitives: cube, sphere, cone, tube, curve, triangle mesh, spline mesh. 

Boolean modelling operations

Lathe, sweep, extrusion along a straight line or along a curve 

Mesh editor featuring adjustable mesh tension, bevel, taper, various selection methods (including select edge loop/strip), etc.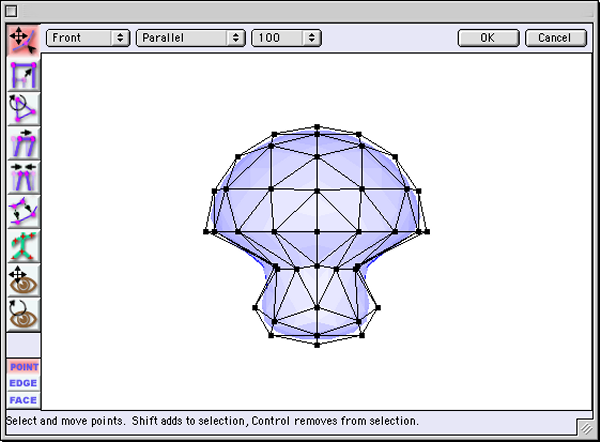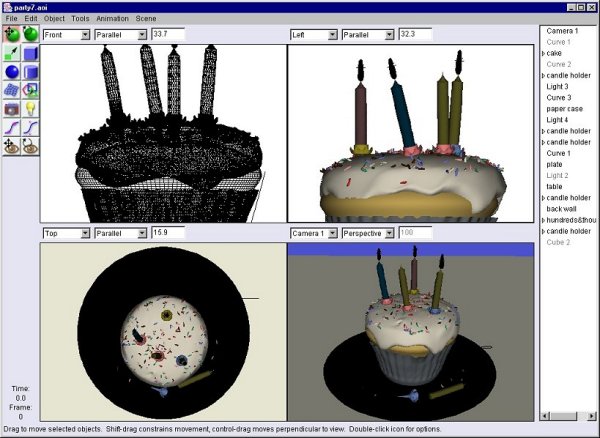 Animation Features 
Distortion tracks for effects like bend, twist, and shatter 

Skeletal animation with weighting. 

Poses and Gestures. 

Path animation, animation through scripted objects.
    Textures Features 
Include The Following Types: 

Uniform, image mapped, procedural 2D and 3D

Mapping options: Projection, spherical, cylindrical, UV Layered textures. 

Graphical language for procedural texture/material design. 

Procedural textures can be based on parameters like view angle etc. 

Environment background can be mapped with any photo (HDR or RGB).
     Rendering Effects
Multi-threading, light types: Point lights, spotlights, and directional lights

Soft shadows Light scattering for materials. 

Raytraced depth of field Gloss/translucency (blurred reflections and blurry transparency) 

Motion blur  

HDRI scene illumination. 

Save renders as HDRI images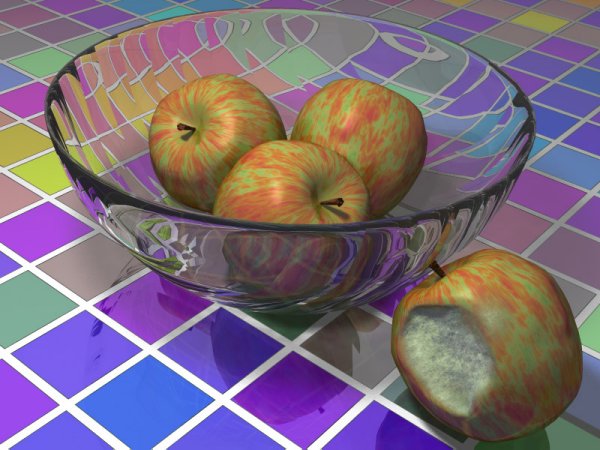 Materials

Both procedural and uniform materials. Adjustable index of refraction, scattering, eccentricity. Animate materials via Time module
Camera filters (Exposure Correction, Glow, Outline, Tint, Blur, etc.) Noise reduction for Global Illumination.
     Scripts and Plugins
     Art of Illusion supports a wide range of plugins to enhance your design experiences.
Wireframe/polygon renders with antialiasing and SVG export (Vector Renderer plugin)

preview renders in sidebar (Preview Plugin). Other major features provided through script or plugin extensions such as: 3D text, mesh thickening, platonic solids, sculpt, fractal/image-based height fields, hair, grunge, and more
    Scripting Support
     Scripting language (Beanshell) allowing development of new tools/commands.
   Supported Files Formats
   

3D Import: .obj natively; .dem, .dxf, .geo, .lwo, .pov, .inc, .3ds via plugins

    2D Import via scripts: .ai, .svg

    3D Export: .pov, .obj, VRML, all native; .stl via plugin

    2D Export/Save: .jpg, .bmp, .png, .tif, .hdr, all native; .svg via plugin
         User Manual and Tutorials

Complete HTML User Manual and 9 Tutorials included in the zip file.
The Software is compatible with the following operating systems:

          Windows XP / Windows  Vista / Windows 7 / Windows 8 / Windows 8.1 / Windows 10 / Mac OS X 10.6 and above. 
          This CD-ROM is compatible with both 32 bit and 64 bit operating systems.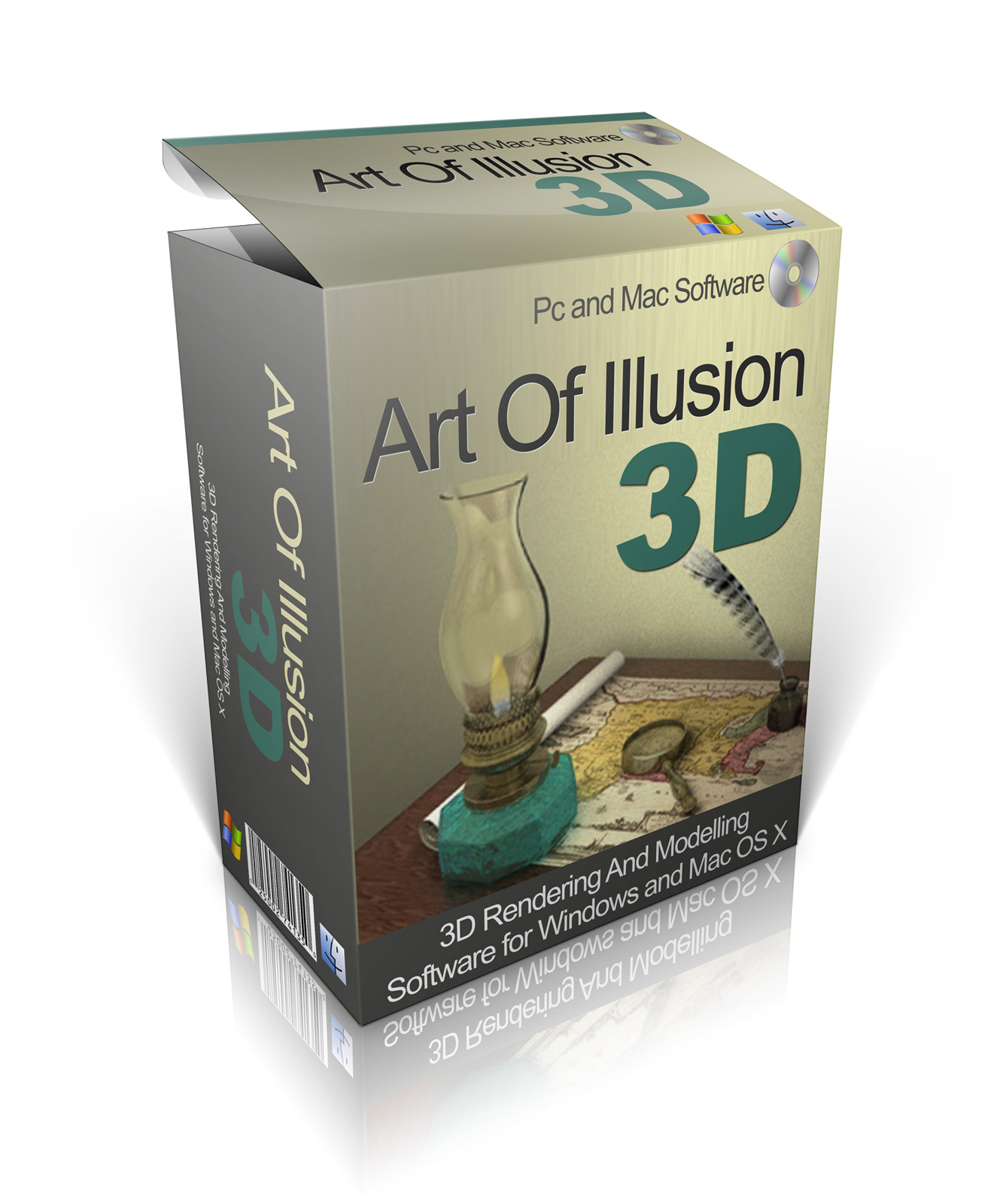 Get Art of Illusion 3D Software – No Cost Download!
These software programs are licensed under the GNU Public license (proof on request)
no copyrights or trademarks have been infringed.

The Software Box Graphic Is For Illustration Purposes Only.
Please follow and like us: